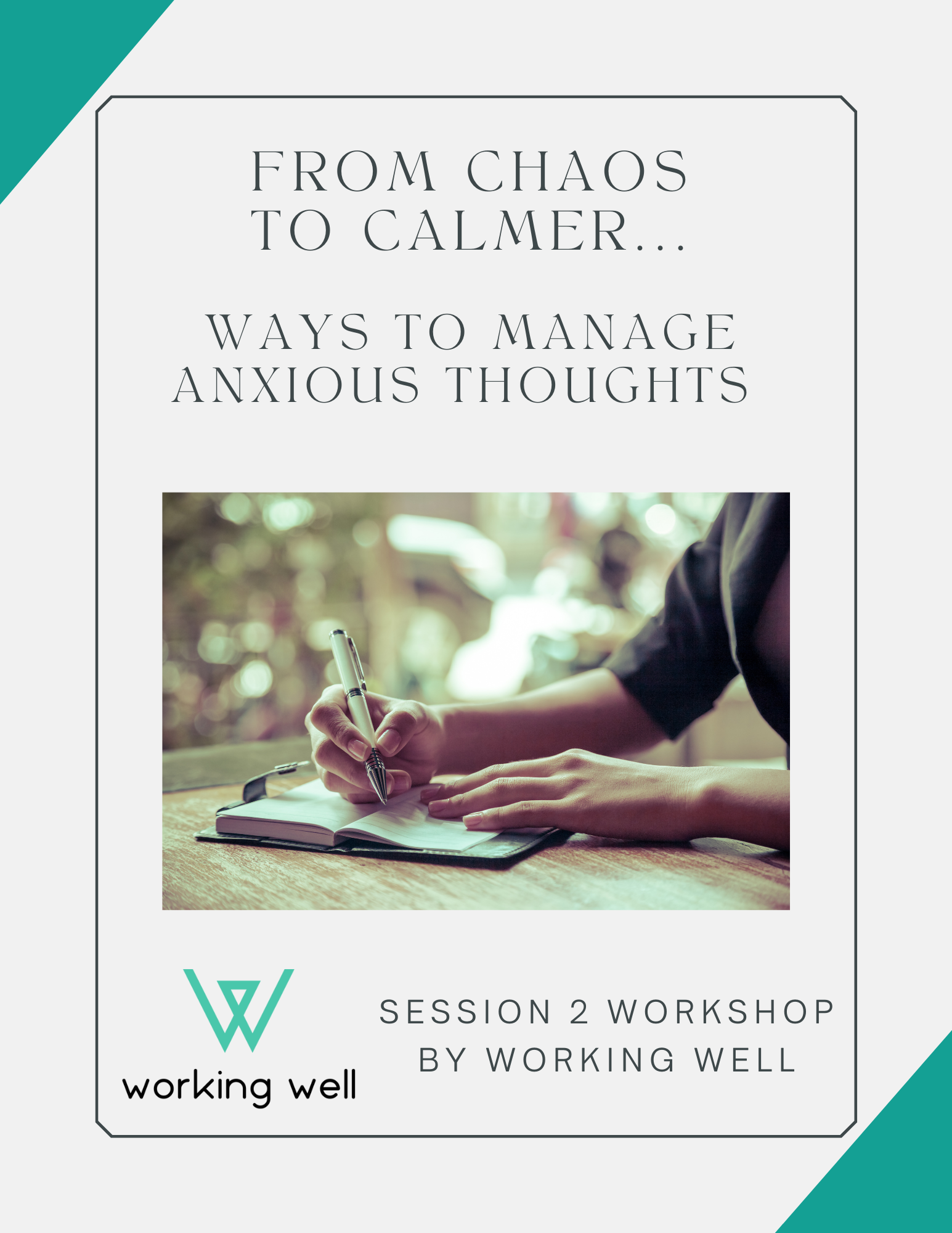 From Chaos To Calmer:
Ways To Manage Anxious Thoughts
Session 2
Loved Session 1 of Chaos to Calmer and want to learn even more tools and strategies for managing anxious thoughts? Session 2 is here for you!
·      Add to your toolbox with actionable steps and strategies for combatting anxious thoughts
·      Be totally clued-up on what anxiety is (and how to calm and quieten it) 
·      Learn more about the foundations of wellbeing to support yourself and others
·      Take your learning at your own pace with a strategy-packed workshop, broken up into engaging video clips
Learn more about this on-demand workshop below or click the button to enrol now. I'll see you very soon!
PS. If you're yet to complete Session 1, click here to get started!
The Chaos to Calmer Bundle
Includes two workshops & accompanying PDF workbook
Fancy learning from both workshops and the accompanying workbook?
I recommend buying the bundle for a great cost saving. Enjoy!
Check your inbox to confirm your subscription