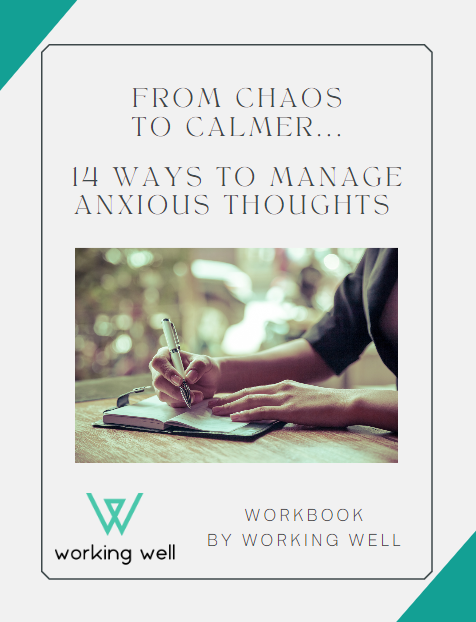 From Chaos to Calmer...
14 Ways to Manage Anxious Thoughts
PDF Workbook

Discover 14 actionable ways to manage anxious thoughts with my downloadable PDF workbook, a brilliant standalone resource or the perfect accompaniment to the Chaos to Calmer workshops!
·      24 pages of tools, tips, and easy-to-understand explanations for managing anxiety
·      Packed full of effective techniques for easing anxious thoughts
·      Space to reflect, make notes, and plan how to put your new strategies into practice
·      Engaging content that can be worked through at your own pace.
Whether you're struggling to manage anxiety at home, or you'd like to promote wellbeing in the workplace, make this workbook your go-to printed resource.
Please note that purchasing the PDF Workbook entitles you to one download that must not be reproduced or distributed.
If you are interested in licensing this product for your workplace or workforce, please email [email protected]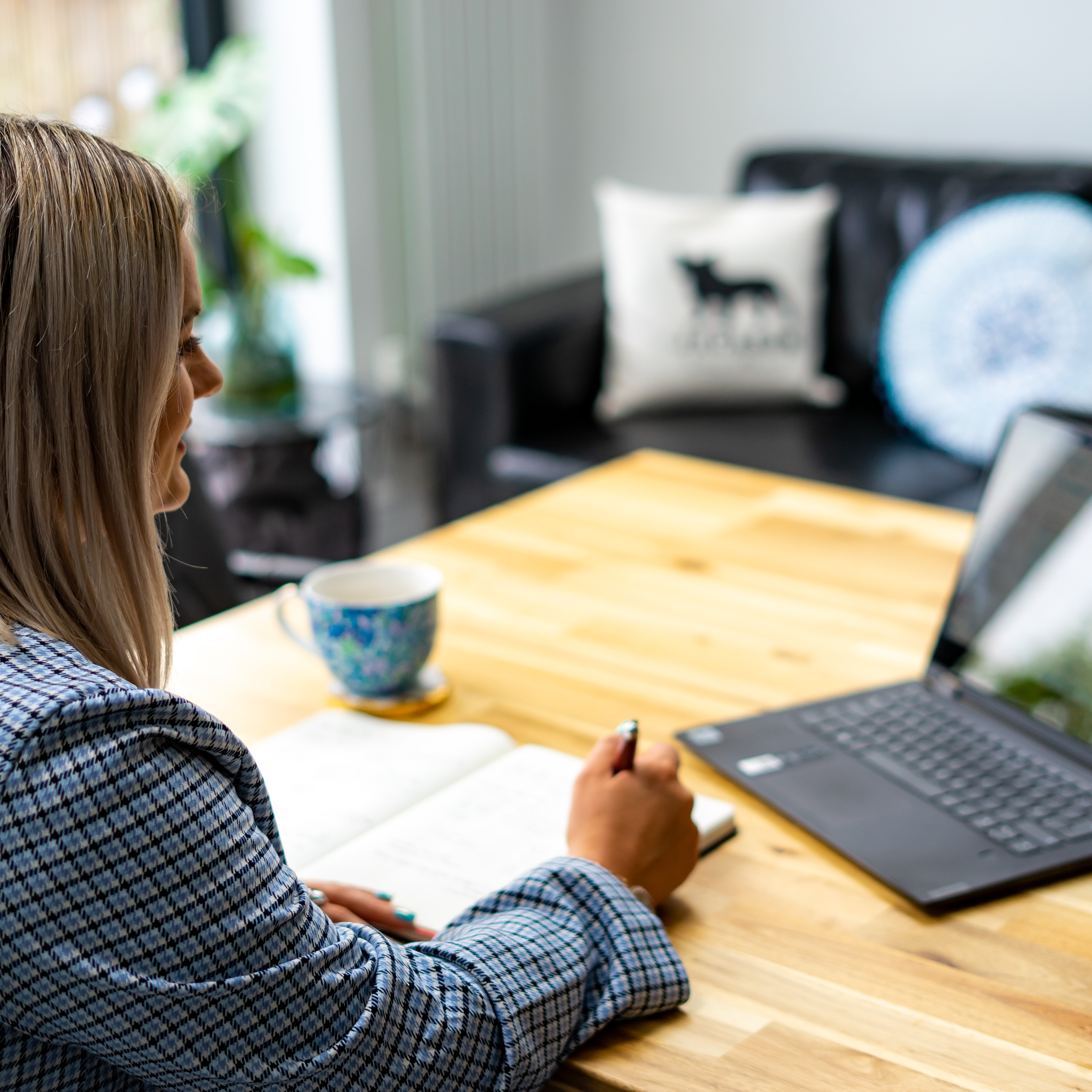 Want to learn from two expert-led workshops?
Good news! This content is also taught in an engaging workshop series, available now at the Working Well Academy.
In the two-part Chaos to Calmer workshop, you'll learn the 14 strategies introduced in the workbook in an interactive and welcoming way.
The content is easy to understand and even easier to access, so you can learn at your pace and on your schedule.
Enrol on both courses now (or scroll down for an exclusive discount!).

The Chaos to Calmer Bundle
Includes the PDF workbook & both workshops
Looking for more than a workbook? Experience it taught live in my two-part workshop!
Access all three resources with the full bundle and make a great saving, too.
Check your inbox to confirm your subscription